While alarming and fascinating in equal measure, these headlines conceal another tale — one of a country undergoing a breakneck expansion into the world of flying as its people take to the sky in rapidly increasing numbers.
In the space of barely more than a decade, China has transformed from a nation where few had ever experienced air travel to one where millions of its citizens are flying not only across their own vast territory, but to destinations around the world.
Such is the pace of China's ascension to the jet age that stories of wayward passengers are perhaps inevitable — even if they obscure the fact that many air journeys in China are incident free.
But there's more to come. Much, much more.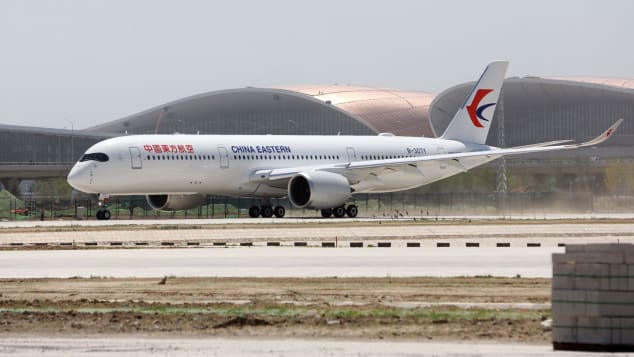 STR/AFP/AFP/Getty Images
World's largest aviation market
Even as China is on course to overtake the United States as the world's biggest air travel market within the next three years, the country's hunger for aviation seems set to continue growing exponentially.
To sate that hunger, the government has embarked on an airport building program on a scale rarely witnessed before anywhere. Billions upon billions of dollars are being poured into runways and terminals that will plug the entire country directly into the global transport network.
China currently has around 235 airports, but with many lacking the capacity to sustain the coming increase in passenger numbers and flights, government officials estimate around 450 airports will be needed across the country by 2035.
That's the same year aviation analysts predict China will be handling a quarter of all the world's air passengers.
Cheung Kwok Law, director of policy at the Chinese University of Hong Kong's Aviation Policy and Research Centre, tells CNN Travel Beijing's super-heated expansion into aviation is aimed at future-proofing against demand but also to generate economic growth.
"The government is really looking ahead," he says, "not only to meet the current demand but to stimulate future demand for air transportation."
While much of this expansion is taking place in cities and districts that many people outside of China or Asia may never have heard of, it's also highly visible in Beijing, where construction on the multibillion-dollar Daxing International Airport has just entered its final phase, with the
 first round of flight tests
 taking place on May 14.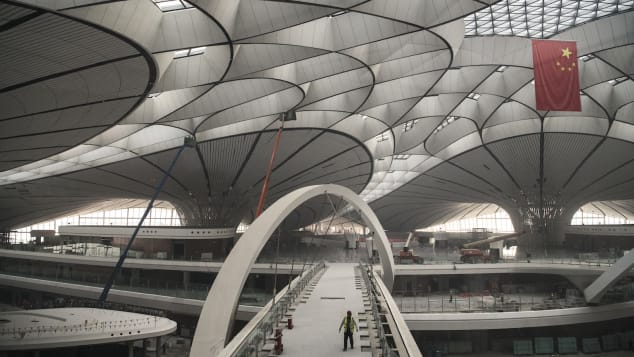 Kevin Frayer/Getty Images AsiaPac/Getty Images
As we move towards the third decade of the 21st century, airport superhubs are nothing new. But Beijing's sprawling creation — designed by the late architect Zaha Hadid and her Chinese partners — is almost breathtaking in its ambition.
Due to open in September of 2019, it will feature four runways and a terminal the size of 97 soccer pitches.
100% Natural Herbs to Finally End Premature Ejaculation and Weak Erection. Click here
.