9:00 am: As of 9 am, electoral officials were seen setting up for the election in several polling units, one hour after voting was scheduled to start.
9:02 am: Slow start at GRA Primary School, Adekunle Fajuyi Road, Maryland. Electoral workers are still setting up.
9:15 am: A gridlock at the Berger end of the Lagos-Ibadan Expressway, worsens leaving many motorists that have hoped to dash in and out of the state ahead of the election stranded. The gridlock which result of a blockade by the police is also preventing journalists expected to cover the election from going about their business.
9:24 am: Governor Akinwunmi Ambode is expected to cast his vote at Ogunmodede Junior and Senior College, Epe.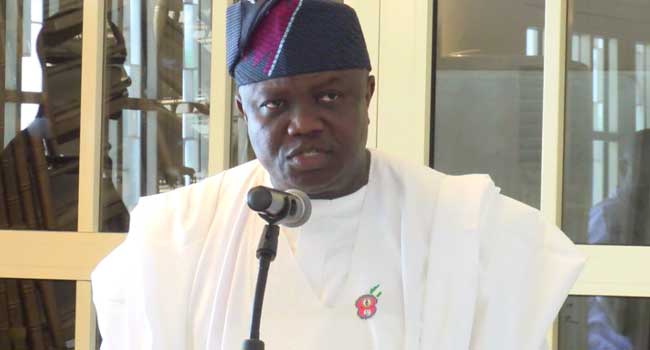 9:33 am: Governor Ambode votes at Unit O33, Ward 6, Ogunmodede Ogunmodede Junior and Senior College, Epe.
10:24 am: Accreditation and voting now ongoing in many polling units.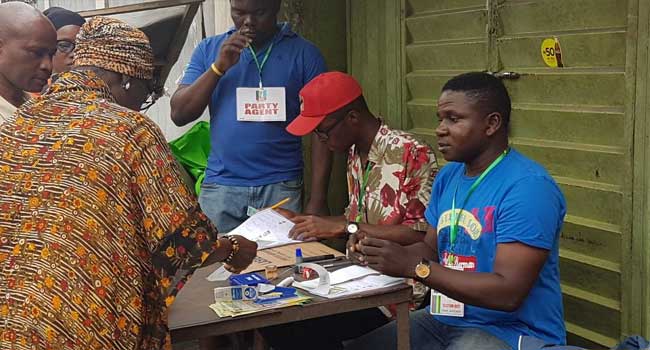 10:27 am: There has been a face-off between police and some voters at the GRA Primary school in the Maryland area of Lagos.
11:00 am: Low turnout at Polling Unit 12 A, Lekki Scheme 1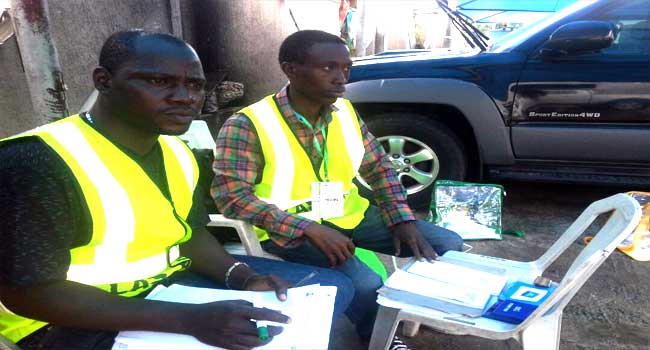 11:07 am: Accreditation and voting yet to commence at Afariogun Ward, Unit 070,071 and 072
11:20 am: Activities yet to commence at Etiosa Polling Unit 012. No LASIEC Officials was at the unit.
11:26 am: Low turnout at Iru Victoria Island LCDA Polling Unit 18 and 18A.
11:41 am: Accreditation and voting yet to commence at Ajao Estate Ward G, Unit 006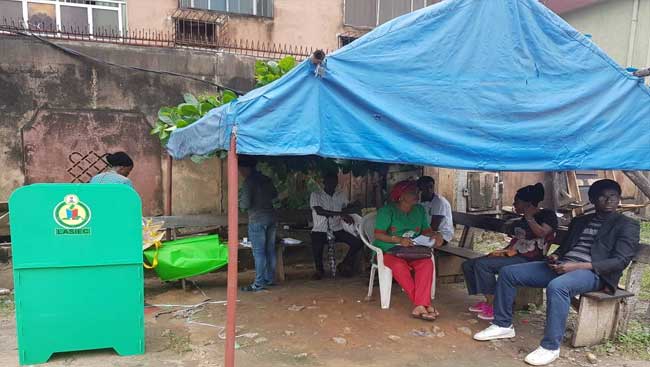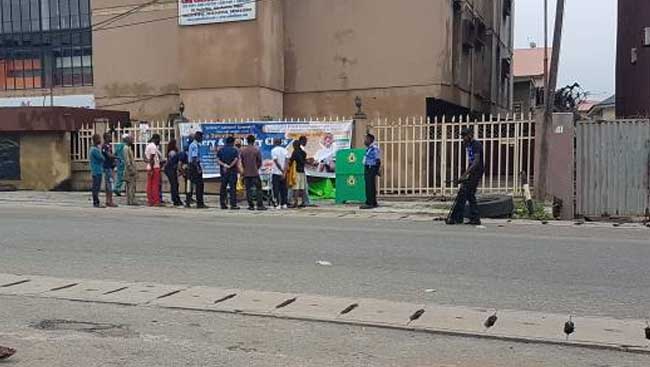 12:04 pm: The turnout of voters in Lekki was low with few voters seen in some polling units. At Polling Unit 15 in Ward E of Lekki scheme 1, not a single voter was present by 12 pm.
12:17 pm: Voting is ongoing in Isolo.
12:51 pm: Accreditation and voting are ongoing in Ward A Etiosa LGA polling unit 4.
Voting was delayed in some polling units in the area, especially at Etiosa Polling Unit 012, where no activity had commenced as of 11:00 am and no LASIEC Officials was present at the unit.
12:59 pm: National leader of the All Progressives Congress, Bola Tinubu, has voted at Unit 26, Ward F, Alausa.
1:31 pm: The low turnout witnessed in Lekki extended to parts of Victoria Island. For instance, at Crescent E, 1004 Flats, less than 10 people had voted at Polling Unit 034 when our reporter visited past 1:00 pm.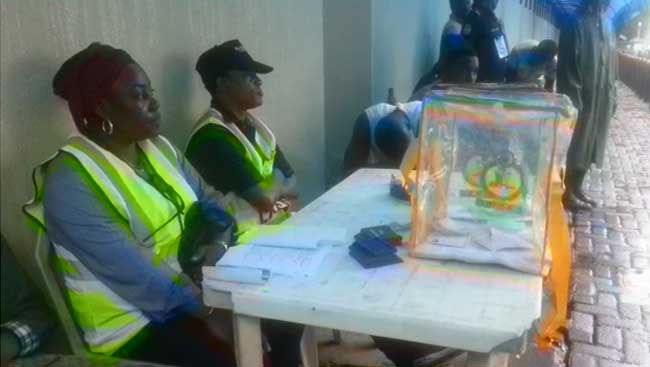 2:20 pm: Low turnout characterised the local government poll in FESTAC. FESTAC Ward C, the largest in the area, had one of the lowest turnouts there.
2:23 pm: Many polling units in FESTAC are now preparing for the counting of votes.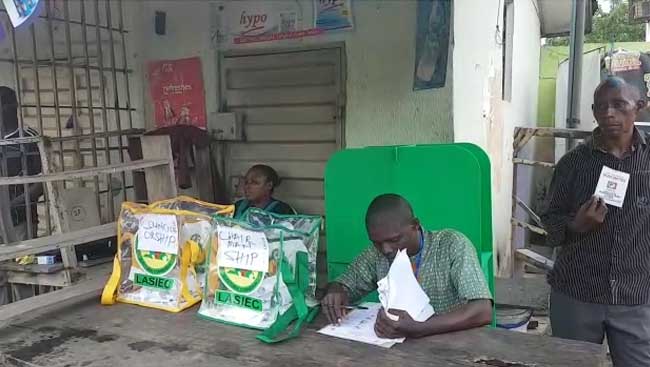 2:47 pm: Obalende witnesses large turnout despite the rain
Mr David Adodo, who said he is from the Ikoyi/Obalende LCDA, said the turnout was because people had waited for a long time.
"We thank God people are turning out en masse for this election. We thank the Government of Lagos State for this encouragement and we appreciate the governor for the conducive atmosphere. We have been waiting for this grassroots election for a very long time," he said.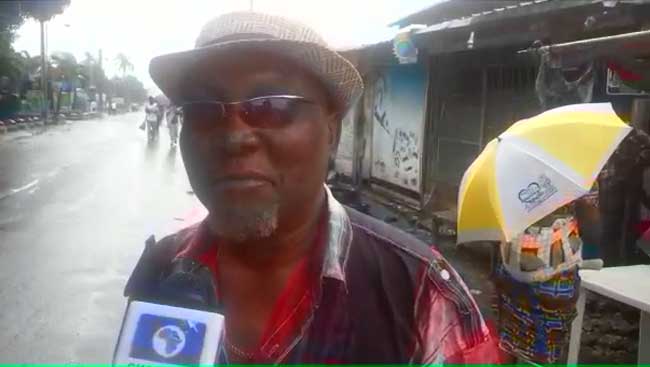 He said the rain did not discourage people from participating in the exercise in Obalende because they had been waiting for the election for a very long time.
3:00 pm: Voting comes to an end at many polling units across the state. LASIEC had said that voting will open at 8 am and close at 3 pm, but voting did not start early in many areas.
3:26 pm: The counting of votes has started in many polling units. LASIEC had said it will announce results of the polls at ward collation centres.
3:43 pm: Sorting begins on Lagos Island.
3:49 pm: Counting ongoing at GRA Primary School, Adekunle Fajuyi way, Ikeja.
3:52 pm: Results being announced in Isolo meanwhile, Isolo local council development area still awaits the arrival of votes from the seven wards.
4:12 pm: Counting ongoing in Lagos Island.
(Source: Channels)